Tornado Roofing & Gutters
Welcome To Your Colorado Roofing Contractor
Proudly Serving Fort Collins, Loveland, Windsor, Greeley and Surrounding Areas.
Do you remember the last time you had a roof inspection? How many hail storms has your roof endured without a follow-up inspection?  If you can't remember the last time you or a Colorado roofing contractor looked at your roof there's a good chance it's damaged. Colorado hail is notorious for shortening the life of roofs.  There's also the intense Colorado sun that doesn't help your roof.  The integrity and security of any structure starts with the roof. Taking care of minor repairs today will save you from costly repairs down the road.
Get peace of mind with a free roof inspection from a company that knows Colorado roofs and what Colorado weather can do to them.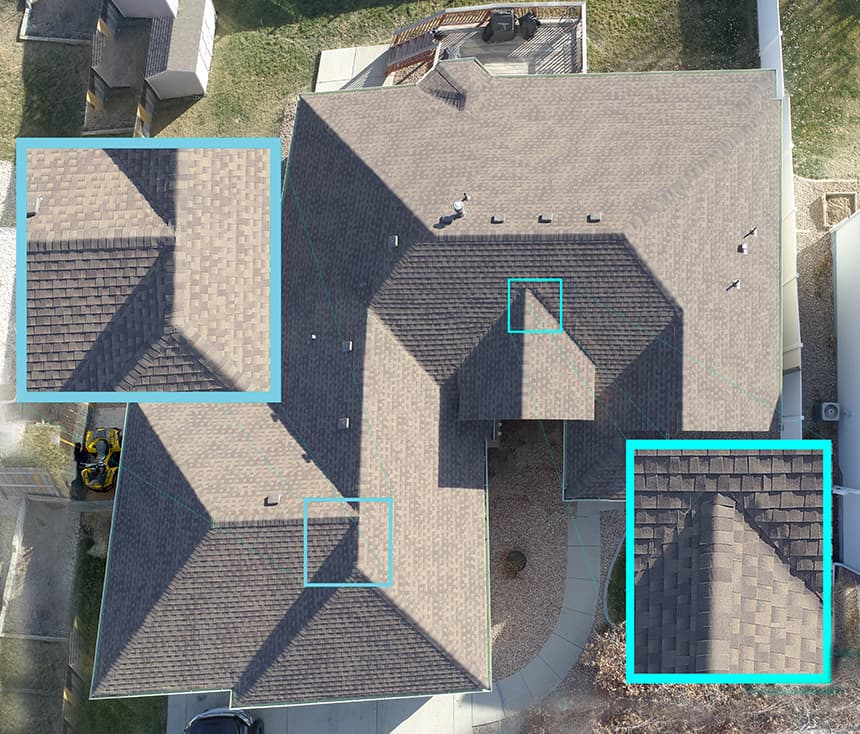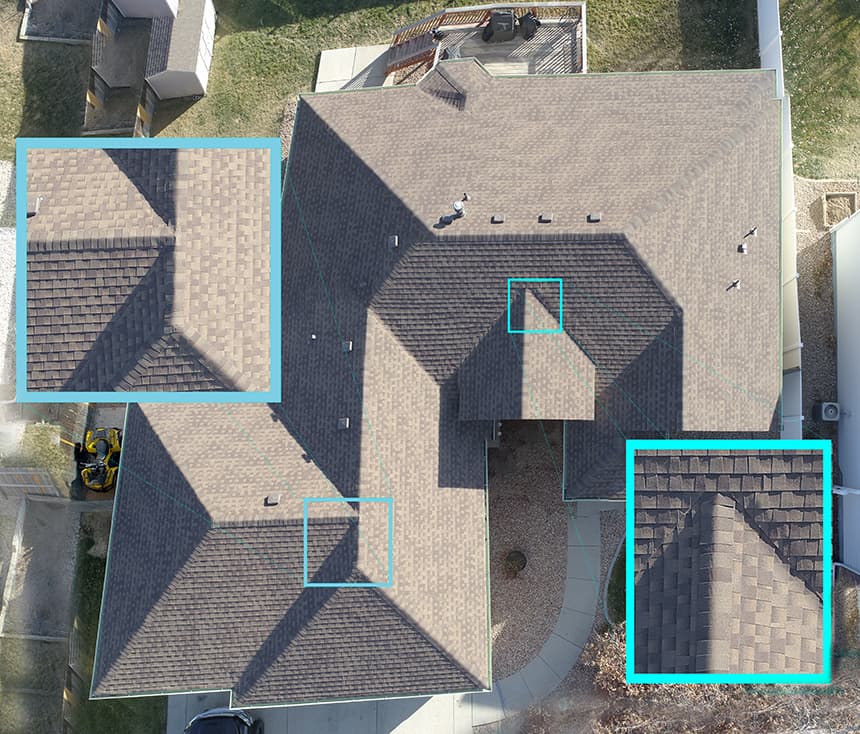 Why Choose Tornado Roofing & Gutters for Roofing Services?
Hail Resistant Roofs. We don't want to be replacing your roof every year, so we try to only install class 4 hail-resistant roofs. This saves you money on your insurance and helps reduce waste in the local landfills. You also don't have to deal with the inconvenience of frequent roof replacements. We sell these to you at cost – no mark ups on materials.
Small Company Better Service. We're a small locally owned and operated company. Owner and operator, Adrian Trevizo, started his career as a roofer right out of high school. When you work with us you have direct access to Adrian and his 15+ years of expertise. When call or email, you get a quick response. We only use in-house workers to ensure the best quality craftsmanship for your roof.  We never outsource or subcontract our projects.
Maximize your Insurance Claim. After years of working with insurance companies and homeowners, we know how to get you the most for your claim. We only do roofs and gutters, but during your free inspection we look at the entire perimeter and let you know if there's other damage you may not be aware of.
What Our Customers are Saying…
All around positive experience. Adrian was very easy to work with, handled all the insurance with no issue and explained in detail, line by line, the adjusters estimate. The crew were here early (meaning on time, early in the morning), worked hard and got it all done in one day. Best part, they spent a lot of time cleaning up which I appreciate having little kids. If I need roof work done again, I'll call Adrian without hesitation.

Wade Hancock


June 4, 2020
One of the best customer service experiences I have even had. Incredible quality of work and attention to detail. Adrian and his team went above and beyond on our roof replacement project. They are now my go to business for roof repair.

Thomas Barnett


May 31, 2020