Roofing Services
Building Stronger Longer Lasting Roofs &
Reducing Landfill Waste
Get a Free Inspection
The Tornado Roofing Mission
Our aim is to make our community a better place to live. We accomplish this by helping home and business owners restore their damaged roofs and gutters in way that is sustainable. This means we use the highest quality products graded for the Colorado environment.
Because we use the highest quality materials we make a substantial impact on reducing landfill waste and keeping the community environment cleaner and safer. We are a family, we have children, and we want to do our part to make Colorado a great place to live for future generations.
Family Business
Seasons may come and go, but we are in Colorado all year long. We serve Northern Colorado because that is where we live, our kids go to school in this community and we want to be part of making it that much better by volunteering and giving back.
We are a local family owned business and we shop, eat and buy local. It is important that our customers know that we are here during and after the storm. We are here to help and make sure your roofing needs are taken care of with the highest level of integrity.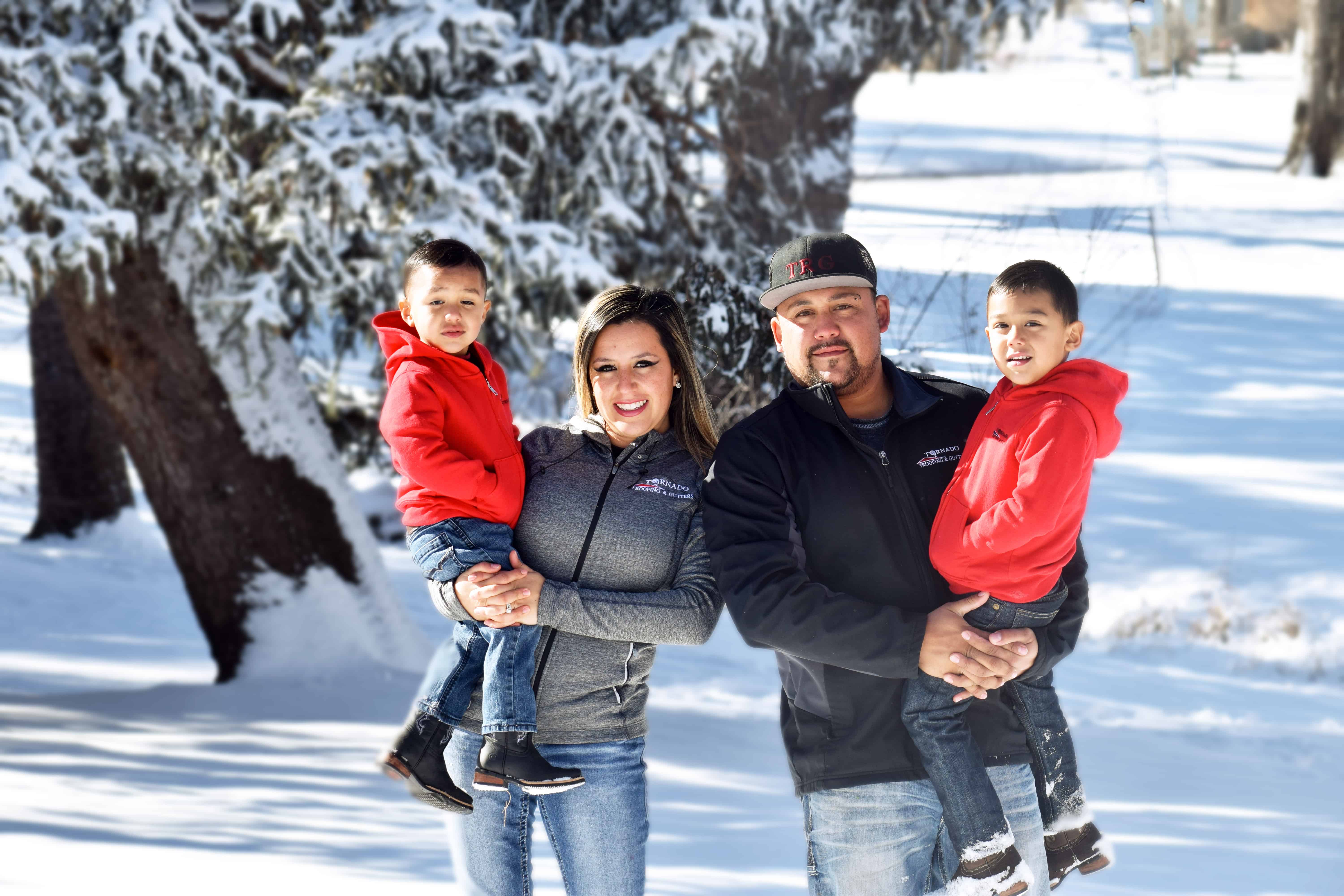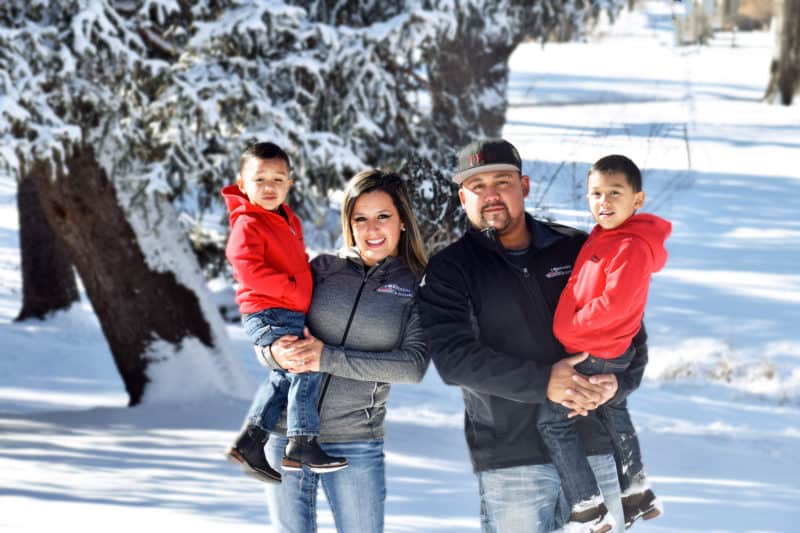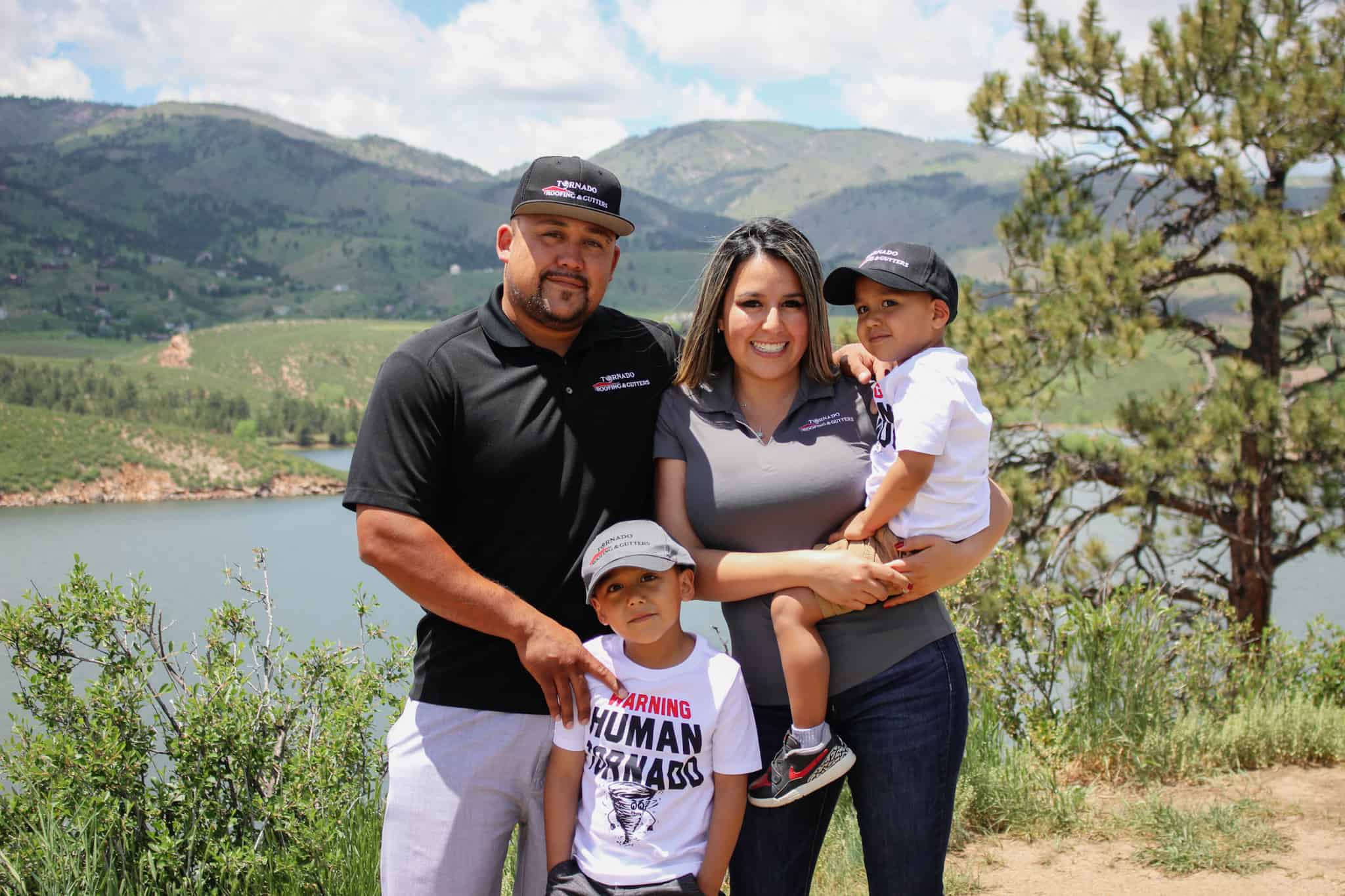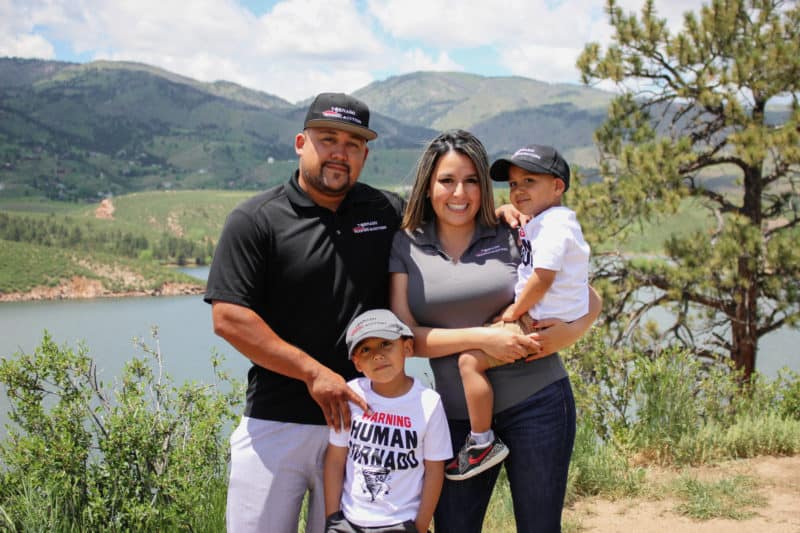 Tornado Roofing History
Owner and operator, Adrian Trevizo was raised in Fort Collins. He met his wife Lucy and learned the roofing trade in Northern Colorado. Starting at a young age he learned the trade quickly and through years of hard work he gained vast amounts of experience.
After more than 15 years of on-roof experience Adrian made the leap and started Tornado Roofing. He knew he had the skillset to train and manage roofers and provide a superior customer service experience. Word of mouth advertising is something Adrian takes great pride in. There's few things that feel better than getting a call for a roof inspection for residential and commercial roofs because a satisfied customer made a recommendation. That's the reputation Adrian set out for when he created Tornado Roofing.
Tornado prides itself on its no gimmicks and no hidden fees approach. At the end of the day people need the work done, and they don't have the time for contractor headaches. Tornado Roofing prides itself as being the company that just gets the job done right, and keeps its promise. Check our Gallery to see our past projects.
Who We Serve
Tornado Roofing offers Northern Colorado Residential and Commercial roofing services. Everyone has a roof, but not everyone has a great roof. Tornado believes that you shouldn't need a new roof or roof repairs every year, or every few years. It's simply not cost effective. Tornado Roofing is dedicated to installing hail resistant roofs that are engineered to stand up to the Northern Colorado weather. We sell these roofs at cost, because we're focused on building the best roofs possible.
Our Values
We believe great service starts with building the right team. Taking care of our employees is critical for our success. Poor companies that have underperforming employees are a direct result of poor management. When morale in the work force is good, the quality of the work is great.
Tornado Roofing is a family. We feel by creating a loving and supportive company it benefits our customers because every worker is representing their family on every job.
Read our testimonials and check out what our clients have to say about us.